BIOLIGHT DUAL®: endodontic fiber posts
While many fiber posts simply mimic the shapes of popular metal posts, BIOLIGHT DUAL® is designed to fully benefit from fiber technology.
MORE INFO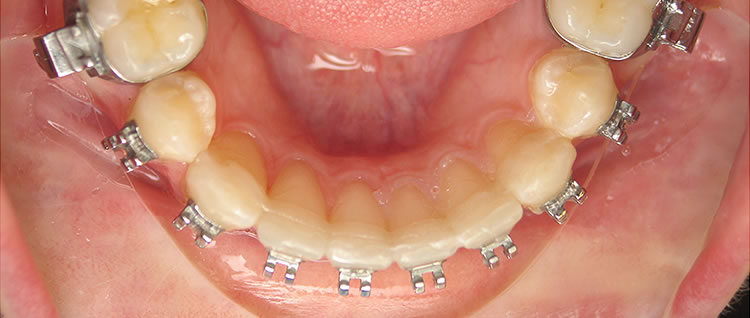 FAST SPLINT MATRIX®: dental glass fiber splinting
Ideal for; orthodontic lingual retainers; periodontic and traumatic splinting; single tooth space maintainers/flippers.
MORE INFO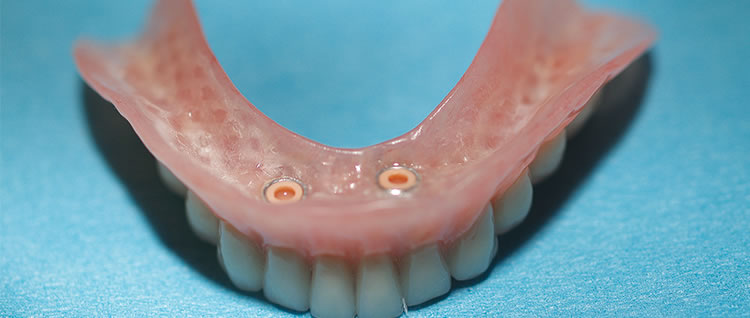 FiBER FORCE®: for stronger dentures
A simple, inexpensive solution that combines strong reinforcement and best fatigue resistance, with no added space, weight or thickness.
MORE INFO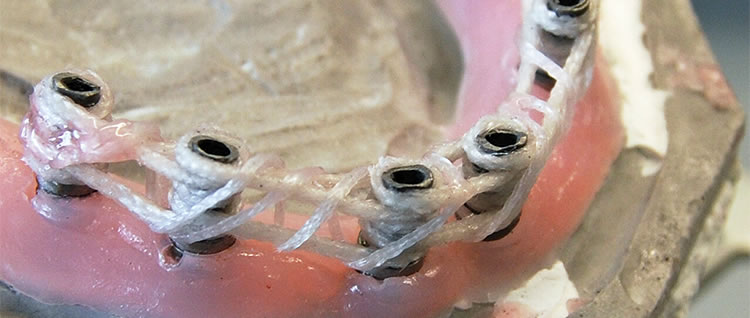 CST®: fiber implant framework system
Replace cast and milled bars in fixed hybrid implant supported dentures with a simple, fast and affordable technique.
MORE INFO
A review on the CST® system
"I have been using CST implant frameworks for a little over 2 years. I find it to be a fantastic product. Patients are delighted to have their screwed implant dentures the same day as the surgery. They are surprised with the comfort and lack of sensitivity. They are under the impression that they have new real solid teeth in their mouths. From my perspective, the process is simple and quick. The denture is completed on the same day as the surgery. No tissue conditioner is required; there are no adjustments for pain or ulcers. I consider CST framework technology has advanced implant solutions for the well-being of both patients and treatment providers."

Denis Beauregard d.d., Ste-Hyacinthe, QC
A review on the CST® system
"The use of a fiber bar has been a revelation for me. Using CST structures in my implant cases has allowed me to fix a hybrid implant case in the mouth within 4 hours of surgery. The prosthesis is final and not temporary. My patients can have dinner at night with teeth in their mouth and no pain. There are no adjustments with liners and my patients are very happy. For immediate load cases, CST has made it easier - from case acceptance - to workflow and lab time. I recommend CST."

Éric Falardeau, d.d., Sorel-Tracy, QC
A review on the CST® system
"CST allows us to offer patients an immediate full arch implant prosthesis. At some future time, some patients may have to move to a titanium solution. But with actual clinical data, we expect fiber reinforcement to last for the duration of the denture."

Dr Luc Chaussé, Beloeil, QC
A review on the CST® system
"CST® is a high quality product offering an interesting alternative for screw-retained hybrids over 4 or 6 implants. Being highly resistant, the hybrid ropes give me the possibility of creating a framework within minutes and with lower costs. That means that the patient can have the implant surgery early in the morning and have his screw-retained denture at the end of the day."

Jonathan Beauregard T.d., BR Dental Lab, Beloeil, QC
Synca creates new communication brochure for Fiber Solutions!
Triple your success with FiBER FORCE® and CST®

This new easy-to-read brochure provides an overview of the most popular techniques that have gained acceptance through clinical success over the last few years. It is an ideal tool for laboratories to send to their dental office clients and vice-versa. Request FREE copies with your orders.