FiBER FORCE® products can be used anywhere fiber reinforcements are indicated
FiBER FORCE® products are pre-impregnated for superior bond, and are easy to work with.
Splinting
Versatile FiBER FORCE® is the ideal choice for intra-oral splinting applications such as periodontal and post orthodontic stabilization, or for stabilizing teeth impacted by trauma. Unlike older generation fibers that are dry and have to be soaked in resin, FiBER FORCE® fibers are pre-impregnated in a light-cured resin, making them stronger, easier, and faster to use; particularly using the patented "Fast Matrix" application technique.
Recommended:
To learn about the
Fast Splint Matrix®
splinting technique – another great option for intra-oral splinting.
>Click here!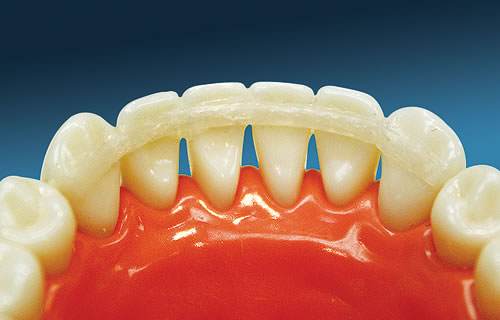 Adding a tooth to an existing denture
Adding a tooth or teeth to an existing denture and having the alteration last is challenging, even if it is reinforced with a metallic wire. Reinforcing the tooth addition with FiBER FORCE® is easy, fast, and amazingly durable.


Recommended:


Reinforcing soft-liner dentures
Dentures with soft liners are more comfortable for denture wearers but not prescribed because the thin hard base makes them more prone to breakage. FiBER FORCE® mesh reinforcements significantly strengthen the hard acrylic base and make a denture with a soft liner an accessible reality.


Recommended: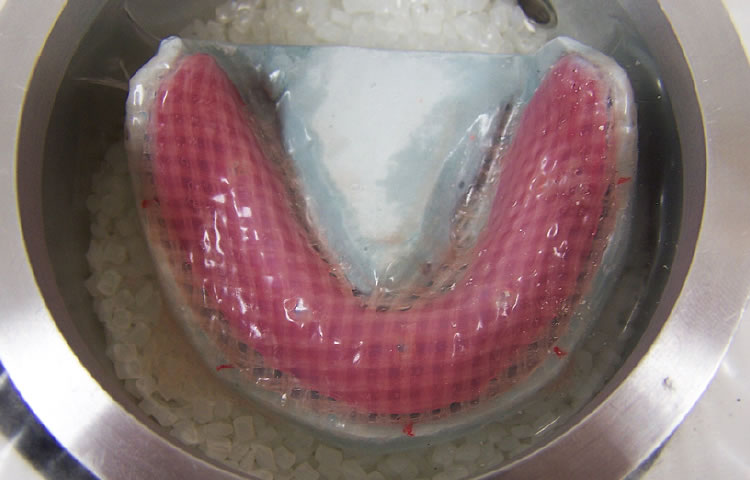 Reinforcing long-term or long-span provisional bridges
Long-term and long-span provisional bridges are prone to breakage, creating hassles, wasted time and money for all parties involved. Use FiBER FORCE® to bring temporary appliances to the end of their service life, easily and affordably.


Recommended: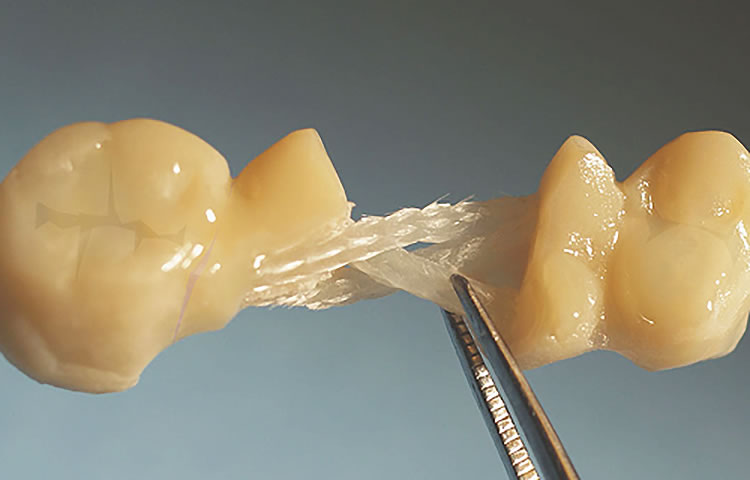 Reinforcing provisional implant-supported prostheses
Stage One provisional dentures used when implants are placed and immediately loaded (as with the All on Four™ technique) are known to break routinely, causing frustration for all involved. These dentures can easily be reinforced, eliminating hassles and added costs.


Recommended: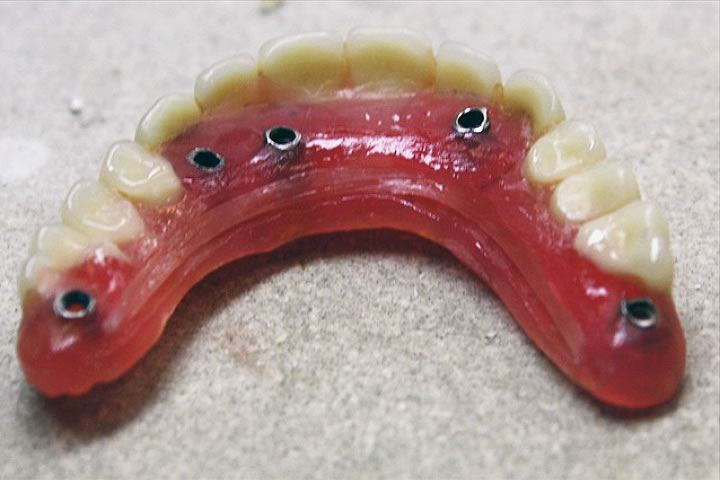 Acrylic flippers
Acrylic "flippers" can break easily, creating unnecessary hassles for patients, dentists, and lab technicians. Fiber Force can easily be processed into the flippers making them strong and long-lasting.


Recommended: